32 Days of Halloween at Mendocino Redwoods RV Resort
Is Halloween your favorite holiday? Ours too! Start your Halloween Celebration on September 30 with a Haunted House right here at Mendocino Redwoods RV Resort. Reserve your stay right now for October – the most fun season of the year.
Colorful fall leaves, vineyard harvests, ripe apple orchards, and crisp starry night skies make autumn in Mendocino County one of the best times of year to visit. Combine all that with fun park activities and you've got yourself a Halloween Holiday to remember.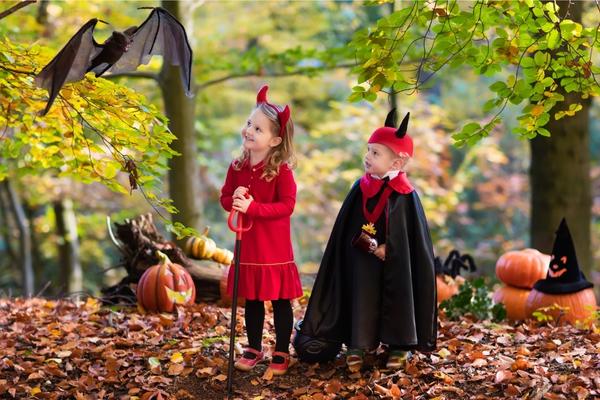 Decorate your RV Site – you might win the Site Decorating Contest! Use pumpkins, leaves, crazy stuff from thrift stores, and dress-up your kids and dog. Let your creativity run wild!
Treat or Treating – That means candy! Lots of it!
Haunted House every Weekend in October – The creepy thrills begin on Friday, September 30 and continue for FIVE BIG WEEKENDS until Halloween! Be there, if you dare!
Ukiah Pumpkin Fest
October 14 – 16, 2022
3 Big Days in Downtown Ukiah
Be there on October 14 for the Giant Pumpkin Weigh-Off. Last year, there were 60 entries in the Giant Pumpkin Competition. A previous winner weighed 644 pounds! Ukiah is only 23 miles away via US-101 S, so hop in the car for more Halloween fun.
Here's what else is happening at Pumpkin Fest…
Scarecrow City
Scout-o-Rama
Parade
Children's Baking Contest
Adult Baking Contest
Children's Stage
Food Vendors
Pet Costume Contest & Dog Races
Beer & Wine Garden
The theme this year is Planet Pumpkin – c'mon to Ukiah for the biggest Pumpkins you've ever seen!
Skunk Train Willits Pumpkin Express
Now thru Halloween
Celebrate the Halloween season by climbing aboard the Pumpkin Express, where you'll enjoy seasonal treats as you travel through the beautiful redwoods to the Pumpkin Patch at Northspur Station. Choose your own pumpkin, explore the forest, and take pictures before returning to Mendocino Redwoods RV Resort. Skunk Train tickets are available at the Park office. All aboard!
More Family Fun at Mendocino Redwoods
Halloween is big fun, and so is swimming in the pool, fishing in the lake, playing mini-golf with the family, running around in the dog park, hanging out at the video arcade, and the tons of other ways to have a blast here at Mendocino Redwoods RV Resort.
Reserve your Halloween stay and have the time of your life under the big trees!
---