7.5% of Mendocino Wineries
It just so happens that the very same soil and climate conditions that cause California Redwood trees to grow humongously tall cause wine grapes to grow deliciously tasty right here in Mendocino County. There are 40 wineries right near Mendocino Redwoods RV Resort. Forty!
So, let's just visit 7.5% of local wineries today… that means 3 of them
Foursight Wines – at 14475 Highway 128, Boonville, CA 95415 is a small, family owned and operated winery in Anderson Valley, producing premium Pinot Noir and Sauvignon Blanc. Have a glass or share a bottle of wine in their dog-friendly patio. You can even charge up your electric vehicle while you enjoy your wine at Foursight. For directions, more information, or to reserve a tasting, call (707) 895-2889.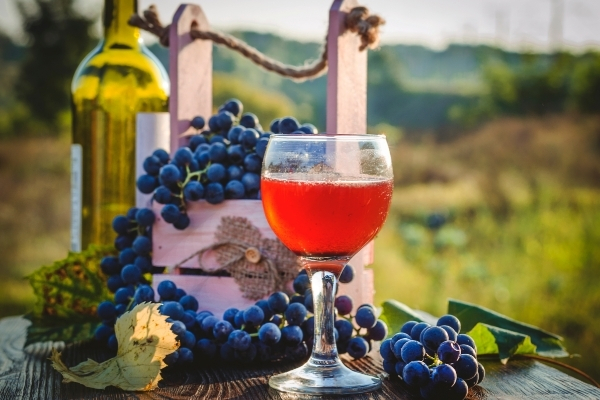 Mariah Vineyards – at 33525 Mountain View Road, Point Arena, CA 95459 is situated 2400 feet up on a mountaintop in the Coastal Range where they produce magical and magnificent Zinfandel and Syrah wines. You are welcome to visit this unique winery and taste their red wines. Call first (707) 882-2243.
Pacific Star Winery – at 33000 North Hwy One, Fort Bragg, CA 95437 is off the beaten path, and the only winery perched right on the edge of the wild Mendocino coast of Northern California. Their specialties are Pinot Gris, Viognier, and Carignane. The sea air gives these wines a distinctive flair. Enjoy outdoor tastings Thursday – Sunday. Call for directions or more information (707) 964-1155.
Pick up a few bottles and bring your wonderful wines back to Mendocino Redwoods RV Resort where you can enjoy them with dinner under the stars.
There's something for everyone here, but don't just take our word for it… Here's what others are saying:
"This place has so much to keep kids entertained, it's awesome! We were there for 3 days! The pool and splash pad were very welcoming! Hearing the coyote pups in the wee hours of the morning was really cool too." ~ Jacqueline C on Google Reviews
"This place has something for everyone! We couldn't have found a nicer, cleaner facility. The location was great and the staff was helpful. Hope to plan a family reunion there next year." ~ Mike & Anna M on Google Reviews
Fun for Everyone at Pet-Friendly Mendocino Redwoods RV Resort!
---