All Aboard for Fun at the Train Museum
If you say, "Let's go see the Roots of Motive Power Museum," your kids will say, "Huh?" But if you say, "Let's go to the train museum," the kiddos will say, "All aboard!". When you reserve your stay at Mendocino Redwoods RV Resort, California history comes alive when your children see the logging industry's powerful trains that continue to transport timber today, just as they did in the 1880s.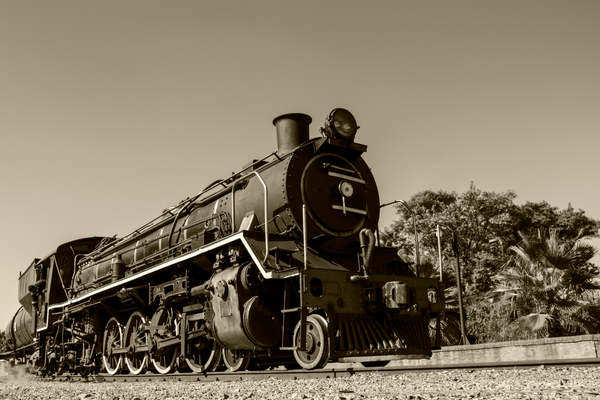 Tour the Train Museum and Blacksmith Shop
The Roots of Motive Power began as a group of local history enthusiasts determined to preserve logging and railroad artifacts related to the local redwood timber industry. In addition to acquiring giant pieces of antique machinery, Roots of Motive Power now operates a blacksmith shop to restore these trains and engines to their former glory.
Work days in the blacksmith shop are held on the first and third Saturdays of every month. The public is invited to tour the collection of old-time logging equipment at no charge during work days. That's right… your visit to the train museum in Willits is free! The Roots of Motive Power also offers free train rides during several community events throughout the year.
Willits Community Festival and Car Show in May
Willits Frontier Days and Paradein July
Roots of Motive Power Steam Festival in September
Christmas Holiday Express in December
Steam and diesel powered trains are a big part of our region's history. Bring your budding engineers to see a mind-boggling collection of gigantic railroad equipment at the train museum. They will talk about it for a long time to come, and so will you. Come see the Roots of Motive Power at 420 E Commercial Street in Willits.
Just Like the Olden Days at Mendocino Redwoods
Take a trip to the train museum. Then c'mon back to Mendocino Redwoods where the tall trees, the cabins, and the Old West Play Area will make you and your kids feel old-timey too. All aboard! Book now and make a memory you'll cherish forever.
---