Best Dogs for RV Life
Everybody knows RV Camping is more fun with a dog. Which are the best dogs for RV life for you?
Things to Think About
Unless you plan to be a boondocker in all your travels, your ideal dog buddy should be small enough to satisfy any RV park's weight requirements and not a member of a feared breed, like a pit bull or a wolf-dog. And since you like to keep your RV ship-shape, a dog that doesn't shed much would be easy to clean up after.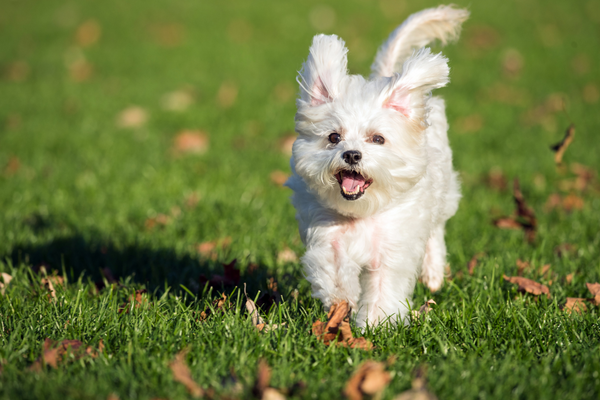 How do you feel about exercise? All dogs have to relieve themselves at least twice a day, but some breeds need to run around more than others. So, are you okay with a couple of daily walks or do you want to go hiking and play fetch in the dog park? Check out these suggestions and find the best dogs for RV life to suit your adventures.
Jack Russell Terrier – Jack Russells are intelligent, energetic, and rarely weigh more than 18 pounds. They are active critters that like to jump and run around, making them good hiking companions. They are also affectionate, and since they don't shed much, your house on wheels will stay clean.
Cavalier King Charles Spaniel – This cute cuddle pup is a lovey-dovey dog that is good with young children. Big eyes, longish silky fur, and a sweet expression make these doggies instantly attractive. They are perfectly content to be couch-potatoes or romp around with you, whatever you like. They may reach 18 pounds when fully grown.
Maltese – Playful, charming, and gentle, these white love-bugs with the show-stopping floor-length coats shed very little making them ideal dogs for allergy-sufferers. The Maltese is tiny – usually no more than 7 pounds. You'll want to brush your Maltese daily to keep his movie-star looks.The Maltese is one of the best dogs for RV life.
Dachshund – Weenie-dogs do great in small spaces, don't shed much, and only need a few walks a day to tucker them out. The long body, little legs, and big personality make the Dachshund immediately recognizable. They prefer digging holes to leaping or swimming. Fully-grown Doxies can reach 32 pounds…which is still under most parks' weight limit.
Pomeranian – This breed is very friendly and able to co-exist nicely with other animals, which is a plus when travelling with more than one pet. Active and playful, they like to be around people. Their smaller size (about 7 pounds) makes them a great RV travel companion.
The Best Dogs for RV Life are at Mendocino Redwoods RV Resort