Bowling Alley and Bowling Ball Beach
Everybody knows what a bowling ball is, but what the heck is Bowling Ball Beach? Reserve your stay at Mendocino Redwoods RV Resort and take a little side trip to Point Arena to see the craziest thing ever…Bowling Ball Beach!
Bowling Ball Beach
Just about three miles south of Point Arena on Hwy 1 is Schooner Gulch State Beach, a scenic spot on the Mendocino Coast that offers fishing, picnicking, surfing, and a rocky perch for watching stunning sunsets. Aaaand…Bowling Ball Beach! These 'bowling balls' are big, round rocky concretions of mudstone that have been eroded to perfectly round shapes by thousands of years of constant pounding by the Pacific Ocean. Go at low tide. That's when you'll see the Bowling Balls. Need directions or more info? Call (707) 937-5804.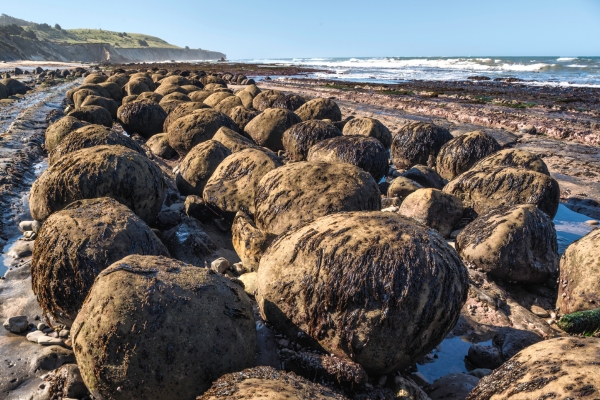 Bowling Balls Closer to Your Campsite…at the Bowling Alley
Bowling is big fun for the whole family, and you don't have to wait thousands of years for the Ocean to make the bowling balls. Just take the crew to Windsor Bowling Center at 8801 Conde Lane in Windsor for all kinds of entertainment.
Bowling
Mini-golf
Escape rooms
Café
Full bar
Rock 'n Glow
Pool tables
Big screen TV
Birthday parties
Need directions or more info? Call Windsor Bowling Center at (707) 837-9889 and have a ball…a bowling ball, that is! Windsor Bowling Center is open every day.
More Family Fun at Mendocino Redwoods
Bowling Ball Beach is big fun, and so is swimming in our pool, fishing in our lake, playing mini-golf with the family, running around in our dog park, hanging out at the video arcade, and the tons of other ways to have a blast here at Mendocino Redwoods RV Resort.
Reserve Your Stay and Have the Time of Your Life Under the Big Trees!
---