Camping Etiquette 101: Dos and Don'ts
At Mendocino Redwoods RV Resort, our goal is for every camper to have an unforgettable stay and return season after season and year after year! To ensure that all guests stay safe and enjoy their getaway, we have a set of guidelines for campers to follow, essentially standard rules of camping etiquette. If you are new to camping or about to embark on the first camping adventure with the kiddos, this is an ideal time to brush up on those camping dos and don'ts with the family!
Camping Etiquette Practices
Avoid Walking Through Occupied Campsites
Treat occupied campsites like someone's home or private property. No matter if a group books an RV site, tent spot, or cabin, that space is theirs for the time they reserve. And as tempting as it is to cut across someone's site to get to where you want to go faster, common courtesy and proper camping etiquette suggest otherwise. Be polite and go around.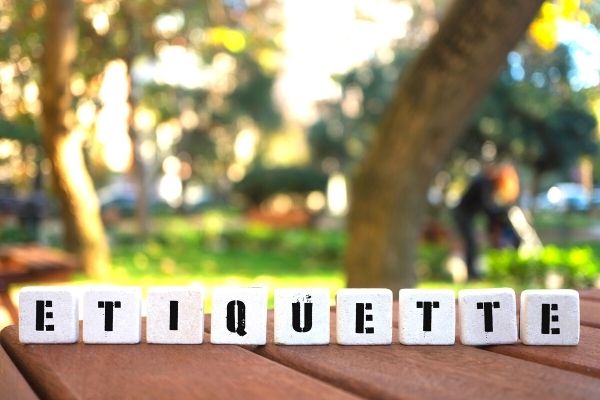 Don't Leave The Campfire Unattended
While having a campfire is one of the best parts about camping, it can quickly become a safety hazard if not handled responsibly. The most basic of all campfire safety guidelines is never leave your fire unattended. Always put your campfire out before:
Bedtime
Heading out for the day
You check out of your site
According to Smokey the Bear, to extinguish a campfire, "Allow the wood to burn completely to ash, if possible. Pour lots of water on the fire. Drown ALL embers, not just the red ones… If you do not have water, stir dirt or sand into the embers with a shovel to bury the fire…Make sure that no embers are exposed and still smoldering."
Abide By Quiet Hours
Most campgrounds have quiet hours. Quiet hours at Mendocino Redwoods RV Resort are from 10:00 pm to 7:00 am. Family and friends are welcome to enjoy their campfires and each other's company after hours. Still, it's important to be mindful of how your voices, music, and other sounds carry to your neighbors' sites. Fellow campers may be resting after an eventful day and headed back home or to more adventures the following morning.
Keep Your Pup On A Leash And Clean Up After Them
As an official Fido-approved resort, Mendocino Redwood RV Resort welcomes well-behaved pooches! We do ask that you always keep them on a 6-foot or shorter leash, save for our off-leash dog play yard. Also, pick up after them; it's no fun stepping in a pile of doggy doo. There are doggie poop bags in the store and dog park for your convenience.
Take It Slow In The Campground
Children are running about. Folks are walking their dogs. A family is taking off from their site in their RV. A staff member is doing their daily rounds on the company golf cart. A lot goes on around a campground, which is why low-speed limits are established and posted. At Mendocino Redwood RV Resort, the speed limit should not exceed 5 mph. So slow down and be safe. You're on vacation, after all! What's the rush?
What are other camping etiquette rules that you and the family could add to this list? Camping can be a fun outdoor adventure for everyone, especially when every camper is a courteous neighbor.
Enjoy Your Camping Vacation With Family, Friends, and Fellow Campers!
---