Discover Unique Finds at Willits Downtown Specialty Shops
While there are many activities to enjoy on-site this fall season at Mendocino Redwoods RV Resort, like fishing, hiking, and disc golf, it's always fun to explore beyond the resort grounds. Quaint Downtown Willits, a mere two miles from our park, offers visitors an array of dining and shopping options. Willits specialty shops, in particular, are an attraction themselves with quirky products and unique finds on display and ready to be sold.
From sought-after books to Renaissance costumes and recycled toys to decor from across the globe, there is something for every age and interest. Here is just a snapshot of specialty shops you'll come across on your leisure walk down Willits Main Street.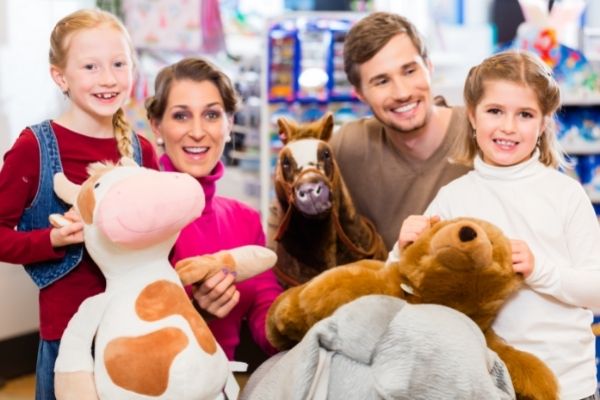 Specialty Shops Just Around the Corner from Mendocino Redwoods RV Resort
The Book Juggler
182 S. Main Street
Willits CA 95490
www.thebookjuggler.com
(707) 459-4075
Open Monday – Friday
"Come browse our aisles and feed your mind!" Bookworms will love perusing the shelves of The Book Juggler, a used bookstore that has been in business for over 30 years. In addition to their over 80,000 new and used titles, customers will find print music, LPs, CDs, DVDs, games, and comics.
Willits Enchanted Toy Shoppe
38 South Main Street
Willits, California 95490
willits-enchanted-toy-shoppe.business.site
(707) 459-3034
Open Monday – Saturday
Willits Enchanted Toy Shoppe is one of the few specialty shops in downtown for all ages. Stay for hours exploring the slew of collections, including classic toys and games, Green Toys™ (recycled milk jugs made into imaginative playthings), puppets, children's books, art supplies, puzzles for the family, play kitchen sets, Star Wars toys, and so much more!
Mazahar Boutique
38 South Main Street
Willits, California 95490
www.facebook.com/MazaharBoutique
(707) 459-3034
Open Monday – Saturday
Right next door to Willits Enchanted Toy Shoppe sits this unique and eclectic boutique and gift shop. Both men and women will find everything from lingerie and everyday wear to fashion accessories and home goods. Dress for any festival with their selection of Steampunk, Edwardian, and Renaissance costumes.
Mariposa Market
500 S Main St,
Willits, California 95490
www.mariposamarket.com
(707) 459-9630
Store Hours: Mon – Sat: 9:00am – 6:00pm and Sun: 9:00am – 5:00pm
Deli Window Hours: Mon – Fri: 8:00am – 5:00pm and Sat & Sun: 9:00am – 4:00pm
The only Organic Health Food Grocery Store in Willits, they sell an assortment of specialty food items, jewelry from local artists, and unique housewares. It's also a great place for organic coffee, local wines, fresh organic juices, and smoothies too!
Earth's Treasures
20 Fort Bragg Rd.
Willits, CA 95490
www.earthstreasuresimports.com
(707) 459-6938
Open Everyday
Travel all corners of the world at Earth's Treasures, an import store with beautiful and unique merchandise from all over. Choose from jewelry, hand-carved statues, rugs, hand-blown glass, apparel, paintings, indoor and outdoor furniture, and more. These fascinating collections are from places as far away as Afghanistan, Syria, Iran, India, Africa, and South America. Unearth beautiful treasures at Earth's Treasures.
We Have our Own Specialty Line at Mendocino Redwoods RV Resort
After a day exploring the specialty shops in Downtown Willits, it's nice to know that you and the family can come back and catch some R&R at nearby Mendocino Redwoods RV Resort, where we specialize in first-rate hospitality and top-notch accommodations and amenities!
We Can't Wait to Welcome You and the Family!
---