Fishing, Boating, and Whale Watching in Mendocino
Teach your little campers to fish at Cameron's Catch & Release Fishing Hole right here at Mendocino Redwoods RV Resort. And once the kiddos have the hang of it, load everybody into the car and drive 24 short miles to the beaches of Fort Bragg for some 'grown up' fishing and boating adventures.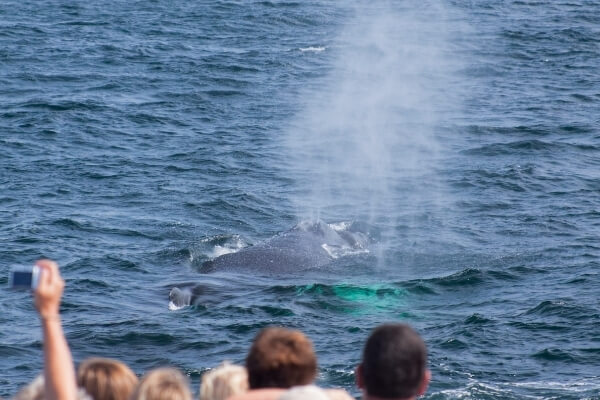 Liquid Fusion Kayaking
Explore the placid Noyo River Estuary or Sea Kayak on the Mendocino Coast! From mild to wild, there's a Mendocino Coast kayak adventure for everyone. Call (707) 357-0081 for hours, reservations, and directions. Bring your camera.
Mild – Enjoy a calm paddle on the smooth waters of the Noyo River. All ages are delighted by harbor seals and intrigued by coastal birds. Guided Tours and Kayak Rentals available, including family friendly options.
Wild – Or take a trip on the wild side with the Whitewater of the Sea adventure where you will kayak in the ocean waves and sea caves of the Mendocino Coast.
Anchor Charter Boats
Deep sea fishing, crabbing, and whale-watching! Call (707) 964-4550 for hours, reservations, and directions. Two boats available for charter – the Kraken and the Ambush – licensed for up to 49 people! Large clean restrooms, new modern electronics, and a complete supply of safety equipment and life jackets including children's life jackets.
Whale watching – See the migration of California Gray Whales on this two-hour cruise.
Crabbing – Most trips produce limits or at least near limits of crab.
Rockfish & lingcod – perfect quarry for children and novice fishers because of the constant action.
Salmon – From April through November, salmon are the most sought-after fish in Fort Bragg. Great fighters and great to eat.
Albacore – These mighty fish are usually found in deeper waters. Tuna fishing trips can last 10 hours to 2 days. No limits on Albacore!
Bring your catch back to Mendocino Redwoods RV Resort where we have BBQ grills, picnic tables, and tall trees. A perfect setting for a perfect dinner.
Enjoy the bounty of the sea in style, when you reserve your ideal camp site at Mendocino Redwoods RV Resort.
---