Highway 1 Opens Two Months Ahead of Schedule of April 30
Planning to visit Mendocino Redwoods RV Resort by traveling north on Hwy 1? Here's good news…
Hwy 1 Re-Opens on April 30
Highway 1 has been closed in the Big Sur region since Jan. 28 when a huge storm caused a 150-foot section of the world-renown scenic roadway to collapse. Engineers originally estimated that the repair work would be done by mid-summer, but dry weather conditions over the last six weeks have allowed work to proceed at an accelerated pace.
Travelers have been able to enjoy the twisty-turny road's breathtaking views of the Pacific Ocean south of Big Sur, as well as north of Big Sur. However, because a five-mile stretch of road at Rat Creek has been closed to all vehicles, bicycles, and pedestrians ever since the collapse, it has been impossible to go from Monterey to Southern California on the world's most-celebrated highway.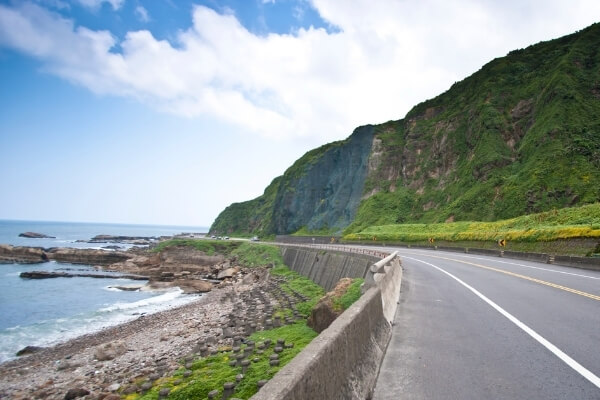 Treat Yourself to a Beautiful Road Trip
Even if you were planning to visit Mendocino Redwoods RV Resort by taking another route, re-arrange your travel plans to include the drive on California's Hwy 1. The winding, narrow road is perched on steep cliffs that plunge hundreds of feet to the ocean below. Also known as the Coast Highway, every inch of this drive is photo-worthy.
Once You Get Here
Your getaway under the ancient giant trees at Mendocino Redwoods RV Resort includes…
Pool & hot tub
WiFi and cable TV
Mini-golf
Dog park
Fishing at Cameron's Fishing Hole
A meandering creek
Ice cream socials
Outdoor movies
Karaoke
Hiking trails
Why wait? The weather is perfect, the incredible highway has been restored, and we offer cabins, RV spaces, and tent sites. Choose your favorite way to stay – we even have a camp store if you forgot something.
You Deserve a Glorious Vacation in the Mighty Forest. Reserve Your Stay at Mendocino Redwoods RV Resort.
---