Historic Noyo Theatre
Sure, it's fun to get cozy in your RV and watch movies with our strong WiFi. But sometimes it's even more fun to round up the family and take the whole crew to a real movie theatre, like the historic Noyo Theatre at 57 E Commercial Street in Willits.
About the Noyo Theatre
Built in the Streamline Moderne style and opened in 1939, the Noyo Theatre retains its historic good looks despite being closed for a few years along the way for various reasons. Today, the Noyo continues to show first-run Hollywood movies, with an especial interest in pictures filmed in and around the Willits area, including the world premiere of Seabiscuit, starring Jeff Bridges and Tobey Maguire.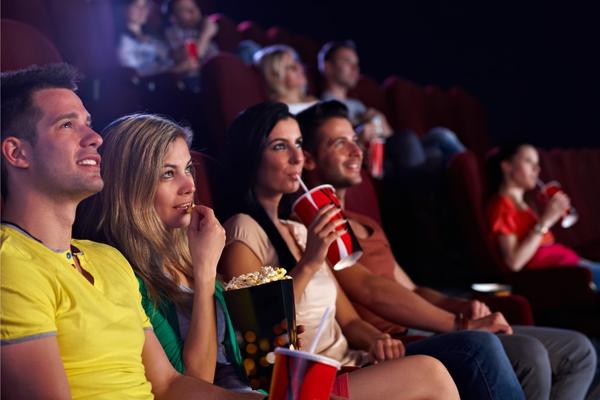 Wine, Beer, and Discount Tickets
Up-to-the-minute Noyo Theatre offers an Over 21 Club and serves wine and beer to adults who are invited relax on luxury loungers. Save a buck by attending the matinee showings – only $8 per adult, or take advantage of the Senior Citizen special – just $8 any time, or try the ultimate savings – Tightwad Tuesdays for $6 on selected movies. Sit back and enjoy fresh popcorn, candy, and soft drinks from the Concession Stand. Need more information? Call the Noyo Theatre at (707) 459-6660.
Movies at Mendocino Redwoods RV Resort
In addition to watching movies on your own screen in your cozy RV, Ole Ralph's mini golf course is the scene of outdoor G-rated movies on the weekends. Bring your family and reserve your cabin or RV stay at pet-friendly Mendocino Redwoods Resort.
Here's what else you can expect when you visit Mendocino Redwoods Resort…
Seasonal Swimming Pool and Hot Tubs
Free WiFi
Cable TV
Snack Bar
Mini-Golf
Dog Park
Catch 'n Release Fishing Lake
So Much More!
What are you waiting for? Mendocino Redwoods Resort is the most popular place for families and children to be found anywhere. We're close to the Noyo Theatre and we fill up fast!
---