Mendocino Breweries
What's the best place to have an ice-cold beer at Mendocino Redwoods RV Resort? How about…
On the banks of Cameron's Fishing Hole
Gathered around the firepit
On the patio next to your own RV
Of course, the first thing you have to have is the beer! Mendocino has some great craft breweries. Try them all.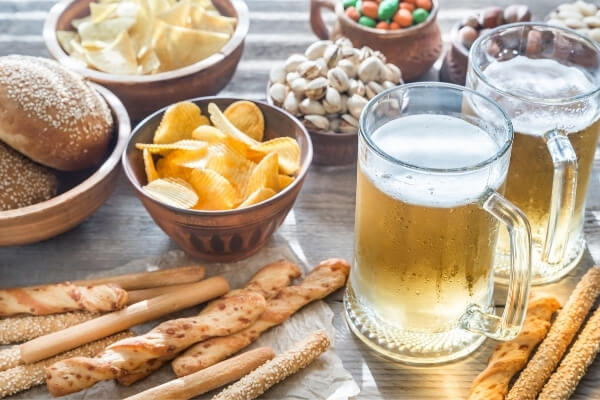 Custom-Crafted Beers in Mendocino County
Anderson Valley Brewing Company
Take a little road trip to 17700 Boonville Road in nearby Boonville to experience Anderson Valley's unique bourbon-barrel aged beers. Try Bourbon Barrel Stout, Salted Caramel Porter, Old Fashioned, and Huge Arker. Try 'Goses' – beers brewed with fruit, and traditional year-round favorites.
The tap room is open! Plus! Anderson Valley is the first brewery in the world to offer an 18 hole disc golf course, right on brewery grounds. Call (707) 895-2337 for directions or more information.
North Coast Brewing Company
Making the world a better place, one pint at a time! From the ever-popular Scrimshaw (a Pilsner style beer brewed in the European tradition) to Foggy Day IPA (an unfiltered beer with plenty of citrus-forward hops) and the barrel-aged Old Rasputin Imperial Stout, North Coast has the beers to please your palate.
Visit the taproom, restaurant, and bar at 444 North Main Street in Fort Bragg for an all-patio experience. Curbside pickup too. Or call us at (707) 964-3400 for directions or more information.
Eel River Brewing Company
America's first certified organic brewery, Eel River offers California Blonde Ale, a light, crispy blonde ale with delicate malt characteristics, from citrusy Northwest organic hops. Many other varieties of beer too.
Visit the Beer Garden and restaurant at 1777 Alamar Way in Fortuna for a comfortable outdoor dining and tasting experience. Or call (707) 725-2739 for directions, ordering, or more information.
Northspur Brewing Company
Now, with even more patio space! At least 19 of the most-popular year-round beers are on tap, along with some specialty brews. Try John Ford's Big Weenie or sausages from all over the world.
Have a Mendo Summer – Kolsch Style Ale when you visit Northspur Brewing at 101 N Main St, Willits, CA 95490 or call (707) 518-4208 for directions, ordering, or curbside pickup.
Ukiah Brewing Company
An upbeat brewpub offering hand-crafted all natural unfiltered beers, local wine & spirits, great food, and live music in the patio in beautiful downtown Ukiah.
Visit Ukiah Brewing at 102 S State St, Ukiah, CA 95482 or call (707) 468-5898 for directions or curbside pickup.
Chill with an ice-cold beer under the mighty trees at Mendocino Redwoods RV Resort. Request Your Stay – Do It Today!
---