Spend A Day at Breathtaking Mendocino Coast Botanical Gardens
The Mendocino Coast Botanical Gardens is a 47-acre awe-inspiring cornucopia of flowers, trees, exotic plants, and birds. Set between California's Highway 1 and the Pacific Ocean, this beautiful location includes canyons, wetlands, coastal bluffs, and a closed-cone pine forest.
The moderate climate of the area allows this botanical garden to grow a wide variety of species that can't survive in otherwise more extreme temperatures. Some of the bloom collections for Summer include rhododendrons, heritage roses, lilies, summer heathers, dahlias, fuchsias, hydrangeas, and perennials at their peak bloom.
Founded in 1961, The Gardens eventually opened in 1966, and by 1992 was purchased and is currently cared for by the Mendocino Coast Botanical Gardens Corporation, a nonprofit 501(c)(3) membership organization. As a nonprofit organization, their mission is, "to engage and enrich lives by displaying and conserving plants in harmony with our Northern California coastal ecosystems and to preserve public access to the coast."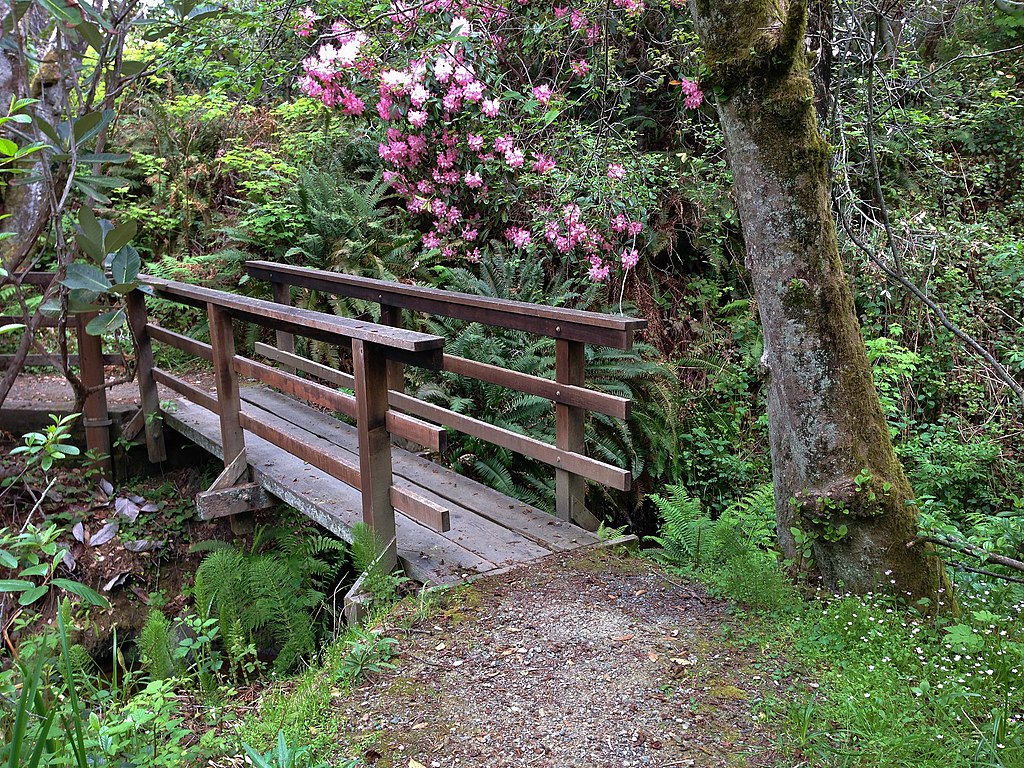 Hours of operation are 10a – 5p daily. Tickets are required to be purchased in advance, and general admission rates are $15 for anyone 15 or older, $12 for Seniors (65+), $8 for ages 6-14, and free for anyone 5 and under. Memberships and discounts are available- check here for more details.
The Garden Store and Nursery are open daily and free of admission.
With over 4 miles of tails, plan to spend 1-3 hours exploring the grounds and seeing the sights. All main trails are wheelchair accessible to the ocean and dog friendly. There is an onsite café available as well.
Travelors Choice Award Winner
With over 1,000 five-star reviews (and 0 negative reviews), ranked the #1 thing to do in Fort Bragg by Tripadvisor, and awarded the 2020 Travelers Choice Award, The Mendocino Coast Botanical Gardens is must-see for any trip to Mendocino County.
Plan your next trip to include this unique experience and remember to book your stay with us at Mendocino Redwoods RV Resort!
---