Top RV Road Trip Safety Tips
Road trips are synonymous with freedom. There's no better way to escape than to head out on the open road. If you're thinking about taking your family on an RV road trip, here are some of the top safety tips to make sure you get to your destination and back home with the least number of preventable hang-ups.
Pre-drive Safety Tips
A surprising amount of RV road trip mishaps occur from simply forgetting to do something like properly latching a storage bay or leaving down the entry stairs. Creating a check list is a great way to make sure everything is locked down and ready to move safely. Some items to consider adding to your checklist are:
Secure loose items inside cabinets, refrigerator, etc.
Retract slides, stabilizers, jacks, stairs, antennae
Check under vehicle for fluid leakage
Check vehicle for proper fluid levels
Inspect tires for damage and proper inflation
Disconnect all outside connections (water, power, sewer, cable)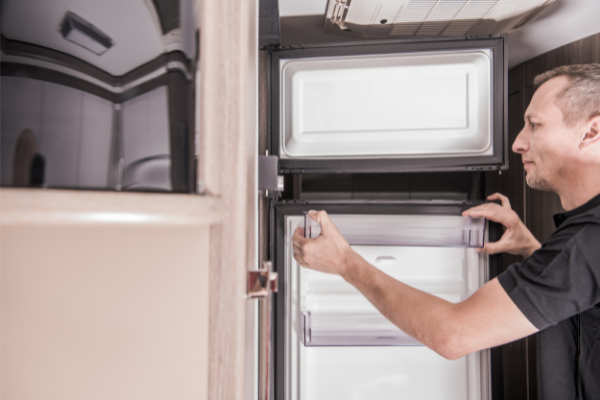 Maintenance Tips
It's super important to keep up with regular maintenance on your RV or your RV road trip might be over sooner than you'd hoped. Check with your RV's manufacturer for proper maintenance procedures, and make sure you have a roadside assistance plan in case of an emergency. Scheduling monthly, quarterly and annually maintenance is a great way to ensure a safe and healthy vehicle.
Driving Safety Tips
If you're an inexperienced RV driver, you're going to need to practice before taking your RV road trip. A big, empty parking lot is a great place to gain some confidence. When you're practicing, take note of the slower acceleration, and more importantly, the slower deceleration of the vehicle. Since your RV will be slower than most other vehicles on the road, it's best to maintain a large space cushion at all times. Another tip is to always properly communicate with your fellow motorists by using your turn signals, headlights, eye contact, appropriate hand gestures, etc.
Great Places to Go on Your RV Road Trip
Old growth forests, National Parks, and Coastal beaches are great options for your next RV road trip. Luckily, you don't have to choose just one because they're all close by when you stay at Mendocino Redwoods RV Resort. Book your stay with us for an unforgettable experience in beautiful northern California.
---