Tsunami Safety
On January 14, 2022 an under-sea volcano erupted in the south Pacific near the tiny island nation of Tonga. The volcano spewed plumes of ash heavenward, pummeled Tonga with 40′ waves, and sent powerful tsunami surges racing 5000 miles away to Mendocino on the northern coast of California.
The good news is…Mendocino Redwoods RV Resort is perfectly fine and so is everything else near here. There is no bad news in Mendocino as the tsunami advisories were repealed on January 15.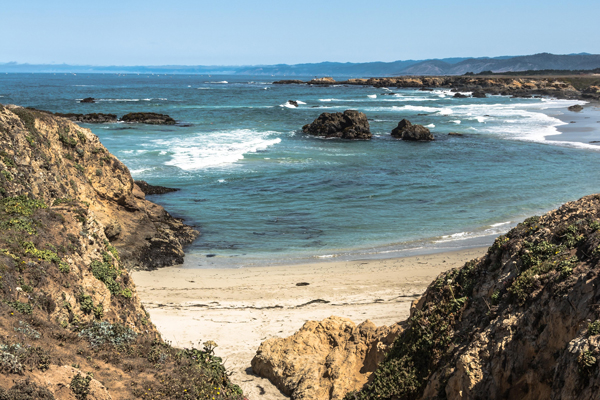 How to View a Tsunami
People are naturally curious and want to see the forces of nature with their own eyes. However, going to the beach is not a good idea, according to the National Weather Service. Their message to ocean goers is to be aware that "currents may be hazardous to swimmers, boats, and coastal structures and may continue for several hours after the initial wave arrival."
Despite the warnings from officials, some residents in California strayed too close to the sea, where they were swept away by strong surges. In San Gregorio, four fishermen were swept out to sea by the tsunami. Two of the men were injured and received medical treatment, while another two were rescued unhurt. A woman was rescued and treated by medical workers at China Beach. San Francisco firefighters and the U.S. Coast Guard rescued three surfers. The tsunami caused extensive damage at the Santa Cruz harbor. Electrical systems, pilings, restrooms and showers were damaged and repair costs were estimated at $6.5 million!
For safety's sake, if you should hear the mournful wail of the tsunami siren emanating from Fort Bragg, get to higher ground immediately and watch the waves from far above.
How High is High Ground in Mendocino
Generally, if you are on ground that is 135′ or more above the beach, you will be safe from the power of the waves.
Mendocino Safe Areas
COMPTCHE – UKIAH ROAD 1 Mile Up = 200 Feet
HARVEST MARKET Parking Lot = 135 Feet
MENDOCINO CEMETARY = 150 Feet
MENDOCINO HIGH SCHOOL GYM = 140 Feet
MENDOCINO COMMUNITY SCHOOL (HILLTOP) = 140 Feet
MENDOCINO CATHOLIC CHURCH = 150 Feet
HILL HOUSE INN = 150 Feet
At 1443 feet above sea level, you can feel safe and secure that no tsunami will affect Mendocino Redwoods RV Resort.
We're High and Dry!
---