Visiting MacKerricher Park – A Coastal Wonderland in Fort Bragg
Located along the rugged coastline of Northern California, the 400+ acres of MacKerricher Park deliver awe-inspiring views, diverse wildlife, and the pristine Ten Mile Beach – a stunning stretch of sandy shoreline that is perfect for walking, picnicking, or watching the sunset. Request your getaway at Mendocino Redwoods RV Resort and stay long enough to take in the beauties of coastal Fort Bragg.
Wildlife at MacKerricher Park
Take your children to MacKerricher Park to see whales, harbor seals, and sea lions from specially-designated, binocular-equipped watch stations on the beach. Bird enthusiasts will be thrilled to see more than 100 avian species that live near freshwater Lake Cleone and the edge of the Pacific Ocean. You'll see shorebirds foraging for kelp along the beach and ospreys, egrets, herons, and migratory birds as they stop at the lake during their journeys.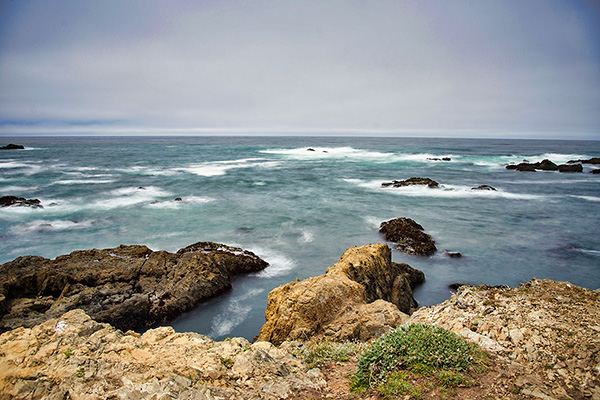 People and Plants at the Park
For thousands of years, Native Americans thrived on the bounty of this area. Today, their descendants – the Northern Pomo and Coast Yuki people – continue to collect seaweed, shellfish, and acorns in accordance with their tribal traditions. The dunes along Ten Mile Beach are topped with sand verbena, sea rocket, and grasses creating a palette of yellows, reds, and greens against the natural tan colors of the sand. Be sure to take your camera to MacKerricher Park to get great pics of beautiful surroundings.
Getting There
Nearby Fort Bragg is only 35 miles away via State Hwy 20. Load the family in the car and take a little day trip to MacKerricher State Park at 24100 MacKerricher Park Road (off Hwy. 1) in Fort Bragg. Need more info? Call (707) 937-5804.
Spring and summer are the ideal times to see wildflowers in bloom atop the dunes at MacKerricher Park.
Now is the perfect time to reserve your stay at Mendocino Redwoods RV Resort.
Bring the family and your pets. And don't forget your camera!
---